This site is all about my passion for collecting. Here you'll find information about my collectibles, the reasons I became a collector, and photos of items I've acquired. Some of the items may be available for you to buy or trade for your own collection.

If you are looking for something in particular, feel free to ask. Also, let me know if you have items to sell or trade.

I'll be updating this site frequently as I add to my collection, so check back often!
Weekly Question
Collectors often like to share their knowledge -- or show it off, as the case may be. In this area, I'll include a quiz question that has to do with my collection. E-mail me if you know the answer.

This week's question: In what year were Hummel figurines first introduced?

Answer to last week's question: The rarest Beanie Baby is widely thought to be the original "Peanut the Royal Blue Elephant." Only 2,000 were produced.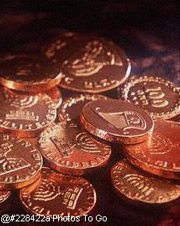 In this area, I might put a picture of my most prized collectible -- the one I refuse to put up for sale!